Matched Betting The Grand National (and The Aintree Festival) 2023
The Grand National is the single biggest horse race of the year and the winner will take home a prize pot of £561,300 in 2023. The Grand National race is part of the wider Aintree Festival taking place in April 2023.
---
When is The Grand National 2023?
This year's Grand National race is the 175th and will take place on Saturday 15th April at 17:15.
The 2023 Aintree Festival starts on Thursday 13th April and ends on Saturday 15th April.
---
Matched Betting Tips For The Aintree Festival & Grand National
In this article, we're going to share a few general tips on Matched Betting The Grand National. Anyone completely new to Matched Betting, relatively new to Matched Betting, or who has never done Matched Betting during a horse racing festival will hopefully find this article very helpful.
---
TIP 1 - Know the schedule
Aintree Festival 2023 Races, ITV Races and Highlights
When Matched Betting any horse racing festival, such as Cheltenham, Ascot and Aintree, it's extremely useful to have at least a rough idea of the daily race schedules, which races will be shown on ITV and which races are considered to be the 'highlight' for each day.
Although the bookmakers often run offers for us to profit from throughout the day many tend to focus key offers on the first race of the day or the 'highlight' race(s) of the day. It can also be the case that certain bookies also push offers on races they're sponsoring.
By knowing the schedule you can also plan your day better for Matched Betting. This is especially useful for those working full-time and Matched Betting.
GRAND NATIONAL FESTIVAL OPENING DAY - THURSDAY 12TH APRIL 2023
13:45 Manifesto Novices' Steeple Chase
14:20 The Jewson Anniversary 4-y-o Juvenile Hurdle
14:55 Aintree Bowl Chase
15:30 William Hill Aintree Hurdle - Highlight Race
16:05 The Randox Foxhunters' Chase
16:40 The Close Brothers Red Rum Handicap Chase
17:15 The Goffs UK Nickel Coin Mares' Standard Open NH Flat
LADIES DAY - FRIDAY 13TH APRIL 2023
13:45 Mildmay Novices Chase
14:20 William Hill Handicap Hurdle
14:50 Top Novices Hurdle
15:25 The Marsh Steeple Chase - Highlight Race
16:05 The Randox Topham Steeple Chase
16:40 Sefton Novices' Hurdle
17:15 Abersoch Land And Sea Handicap Hurdle
RANDOX GRAND NATIONAL DAY - SATURDAY 15TH APRIL 2023
13:45 EFT Systems Maghull Novices' Chase
14:25 Bridle Road Handicap Hurdle
15:00 Turners Mersey Novices' Hurdle
15:35 The JRL Group Liverpool Hurdle
16:15 The William Hill Handicap Steeple Chase
17:15 The Randox Grand National Steeple Chase - Highlight Race
18:20 The Weatherbys nhstallions.co.uk Standard Open National Hunt Flat Race
---
TIP 2 - Make sure your 0% commission is active
At Smarkets and Matchbook (if eligible)
If you haven't already please follow this guide to get 0% commission at Smarkets.
If you haven't signed up to Matchbook yet, follow this guide here to get 0% commission there too.
---
TIP 3 - Don't miss out on a single offer! Missed offers mean missed profits
Check your Emails and Texts regularly:
Watch out for private or invite-only offers from the bookies coming directly to you. They can sometimes send them quite late - just before the races are due to start - so try to keep an eye on your emails throughout the day.
Check the Top Offers of the Day:
THIS PAGE is a compilation of all the top sports reload offers available for you each day.
The Top Sports Reloads Of The Day are handpicked offers with a balance of simplicity and value.
These offers are by no means all of the reload offers available, but it's a great place to start if you're new to reloads or if you only have a little time spare for Matched Betting the Grand National and the Aintree Festival.
Follow the OffersTeamPA on the Forum:
This is essential for making top profits from reloads and we highly recommend doing it if you're not doing so already.
Open the forum then go to 'OffersTeamOP' here
Then click the green plus sign to follow the team and you'll see every offer that they post in the forum and get a notification pop up each time they do.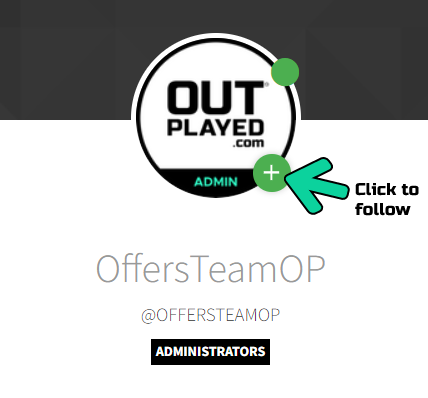 'Watch' the following Forum threads:
Another essential really!
How do you watch a topic?
By selecting the 'Not Watching' button on the topic and switching it to 'Watching'
You will then get notifications pop up every time there is a new post in that topic.
Here's an example of notifications coming from the Price Boost topic:
---
TIP 4 - Use shared liability anytime you can
Remember to take advantage of Shared Liability on any race you can.
Using this as much as possible will allow you to get more offers done and make more profits.
---
TIP 5 - Stick to what you know and can do well 
Don't be tempted to jump in on the more advanced offers too soon
If you have not already been practicing Horse Racing Extra Place Offers before the Aintree Festival and read ALL the guides and tips on how to do them, at this point in time, so near the start of the festival don't decide to suddenly start trying to do them. Although highly profitable they are an advanced type of Matched Betting offer and need a fair bit of time to learn and master.
They are profitable to do all year round - so you really don't need to feel like you're missing out by not doing them. You can learn them later once you're experienced with other horse racing offers and then be ready to smash them as an experienced member at next big racing festival instead
---
TIP 6 - Use the Outplayed Help Centre & our customer support team
Our Outplayed Help Centre has been designed specifically to assist you as quickly as possible with any query that you may have about Matched Betting. It's well worth using!

If you need help or have a question about how to do an offer during the Aintree Festival or The Grand National, please do not hesitate to contact the team. 

---
TIP 7 - Keep calm and enjoy it!
Cheer those horses to come in 2nd, 3rd or 4th! :)
If you're hitting the horse racing refund offers (also known as the Money Back if X Offers) or similar do try to find the time to share with the community on Facebook which horse you're cheering on to place so you can get your free bet!
One of the best things about Matched Betting is that it can often be fun too - so don't forget that!
To avoid making any mistakes and/or stressing yourself out unnecessarily we do recommend that you get familiar with what to do if you have an unmatched/partially matched bet and also practice using the Fixabet calculator. If you do go astray though don't forget you have our entire support team plus thousands of experienced members all here to help you anytime via the Forum and our Facebook Group.
---
Need a helping hand with Matched Betting The Grand National?
JOIN OUR MATCHED BETTING FACEBOOK COMMUNITY
Our Facebook Group, which has over 50,000 members, is a great place to ask for help and ask questions, especially if you are new to Matched Betting. 
Alternatively you can also contact us directly for support too.
---
Interested in Getting Started Matched Betting?
You can start learning for free with our free trial and make your first profits.
MATCHED BETTING FREE TRIAL WITH OUTPLAYED
---
Matched Betting is not an alternative to employment or a solution to financial concerns. Profits can vary dramatically based on time and effort.

Horse Racing Steeplechase image attribution here.